OSK PROVIDE RELIEF ASSISTANCE TO FLOOD VICTIMS
The recent unprecedented floods in Penang and Kedah has made the headline as the worst damage the states had ever seen. Through the Federation Of Chinese Associations Malaysia, our Executive Chairman,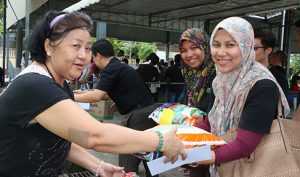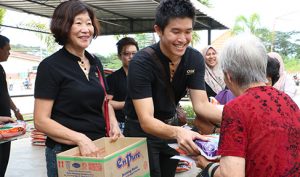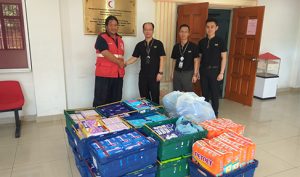 Tan Sri Ong Leong Huat pledged a contribution of RM10,000 from OSK Foundation to ease the burden of those affected by the floods. Subsequently, our Northern team in Butterworth responded through Malaysia Red Crescent Penang by contributing items worth over RM3,500 including sanitary napkins, adult and baby diapers, and milk powders.
Another team in Sungai Petani mobilised 11 volunteers from Marketing, Project, Sales Admin, QAQC, Customer Care and Administration to distribute 500 packs of 5kg rice at SRJK (C) Min Terk which housed families affected by the disaster. The RM6,000 worth of contribution was channeled through the Sungai Petani Recovery Committee.
Both these donations were also funded by OSK Foundation.