OSK PROPERTY & OSK CONSTRUCTION LIT UP ORANG ASLI VILLAGE WITH SOLAR LIGHTS
Joining hands with The Incitement team, OSK participated in a meaningful CSR movement "Liter of Light" to transform the lives of 350 villagers.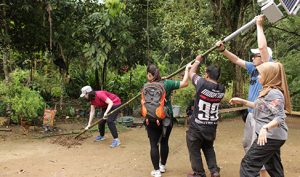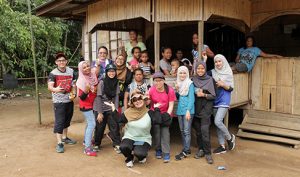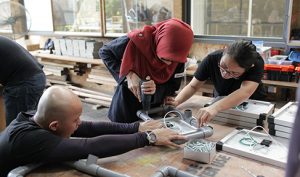 A total of 35 volunteers from OSK Property & OSK Construction embarked on a 2-day remarkable journey last weekend to Kampung Ulu Tual B to aid the underprivileged Orang Asli community with the installation of 60 solar-powered lights across their village.
Liter of Light is an initiative designed to help the underprivileged communities such as the Orang Asli who live in the rural interiors without electricity supply by providing them with cost-effective, solar-powered lights for their usage after dark.
Throughout the 2-day journey, OSKians were part of a life-changing experience where they were taught how to build a solar-powered light from scratch made out of a plastic bottle, a simple circuit, micro-solar panel, LED bulb and a battery, guided and accompanied by a few professional engineers from The Incitement team. Apart from that, the volunteers played their role as educators where they shared the knowledge and mechanisms of the solar lights to enable the villagers to be self-sufficient in repairing and maintaining the lights.
Despite the unfavourable weather, the team managed to sustain their strong teamwork spirit and enthusiasm to complete the installation of the 60 solar-powered lights. Their reward was the immense sense of joy, pride and satisfaction in seeing how the solar lights they had built light up the village for the very first time.