OSK FOUNDATION FETES SINGLE MOTHERS IN A SPECIAL BUKA PUASA
OSK Foundation (OSKF) through its Gifts of Hope initiative together with our OSK volunteers gave a festive treat to 15 single mothers and their families from SURI at a Buka Puasa at Swiss-Garden Hotel & Residences Kuala Lumpur recently.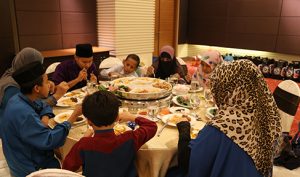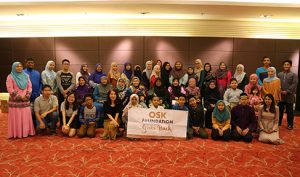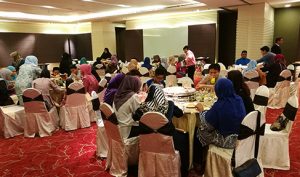 Gifts of Hope continues to spread festive cheers to the underprivileged and their families just in time for the Hari Raya Aidilfitri celebration. This year, OSKians contributed grocery items and raya cookies for the mothers to easetheir burden in preparing for Syawal.
This is the second time OSKF partnered with SURI, a Social Enterprise that empowers low-income single mothers. As a parting gesture, OSKF presented the mothers and their children with shopping vouchers and "Duit Raya" for the children. Thank you once again to our generous OSKians who shared in the spirit of Ramadhan through their contribution of goods and time. We wish you Selamat Hari Raya Aidilfitri, Maaf Zahir dan Batin.