OSK FOUNDATION BRINGS CHILDREN OF RUMAH SHALOM FOR FUN BOWLING OUTING
OSK Foundation (OSKF) spread happiness to children of Rumah Shalom in a fun morning bowling outing at Ampang Superbowl, IOI Mall Puchong last Saturday. For most of the children, this was their first ever experience and they really picked it up quickly and had fun.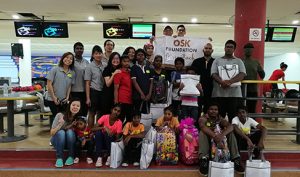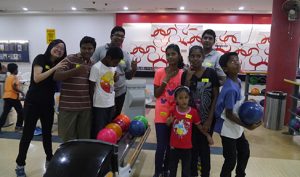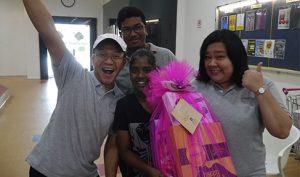 As part of the Gifts of Hope initiative in conjunction with the Deepavali celebration, OSKians once again participated wholeheartedly in this community programme by donating their time or in kind. We managed to collect a generous donation of stationery, kitchen and household essentials for Rumah Shalom. OSK Foundation also made a contribution towards the operational expenditure of the home.
It was heart-warming to see the children so eager to put on their bowling shoes and pick their own bowling balls. More importantly, these children between the ages 7 and 16 were able to interact with our volunteers, have a fun time and bowled confidently. The winners brought back with them hampers to be shared with their brothers and sisters. For two decades, Rumah Shalom has provided shelter, care and education to underprivileged children who come from families with difficult backgrounds.